North Capitol Main Street is excited to present the 2nd annual Taste of North Capitol, celebrating our beautiful and diverse community! The event will highlight some of the cuisines, services and businesses that make our neighborhood unique.
Taste of North Capitol takes place June 7th at The NPR Headquarters Atrium (1111 North Capitol Street NE). The event will feature live music and entertainment, specialty gifts and raffles, and food and drinks from your favorite North Cap neighborhood spots.
The event will provide a perfect opportunity to meet and mingle with neighbors, local business owners, community leaders. We look forward to bringing the community together again for a one-of-a-kind evening celebrating our neighborhood!


Thank you to all our Event Supporters: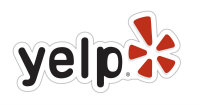 This year's wonderful Host Committee/Participants include:
Yang Market, Sunset Wine & Spirits, Tyber Creek, El Camino, DCity Smokehouse, Spark at 12, Jam Doung Style Cuisine, Big Bear Cafe, Cultivate The City, Pub and the People, Uncle Chips, Crisp DC and Sweeter Hue

Live Music from:
7:00 – 8:30 PM DJ Kyoteygrey
8:30 – 10:00 PM Dupont Brass
To become an event supporter, email tasteofnorthcap@gmail.com
For volunteer information, email tasteofnorthcap@gmail.com
You don't want to miss out… Tickets are $100 at the door so reserve your ticket NOW!